The Fans of Russia World Cup 2018
The FIFA World Cup is one of the world's major sporting event, which was held in Russia in 2018. Thousands of fans from all over the world gathered to watch the tournaments. The football fans were the ones who turned the tournament into a real feast and filled in the Russian cities with unforgettable emotions and bright colors.
During the tournament, Russian photographer Mikhail Kirakosyan created the "The Fans of Russia World Cup 2018" photo project, which includes hundreds of unique photos of the fans. He managed to capture the excitement, feelings, the joy of victory and grief of defeat expressed by fans who came over to support their own and other teams.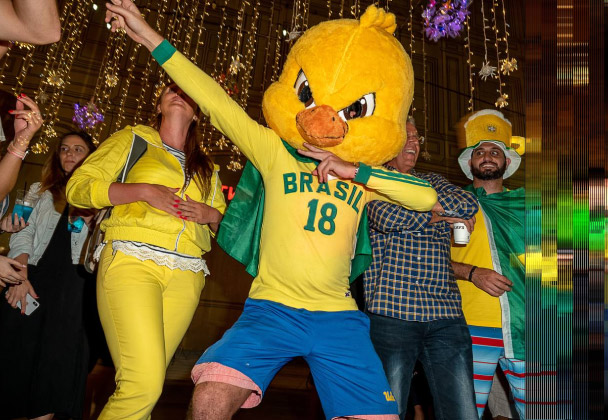 The Mundial through the photographer's eyes
In every large-scale event, like the World Cup, the crowd plays a significant role: not even the players on the field, but the fans in the stands and by the huge screens, who came to Russia from all over the world to support their players and take part in the main sports event, which is held once in 4 years.
This is the reason why Mikhail's project mainly includes people and shows their emotions: joy, pain, hope, despair and faith in their favorite teams. You can also find pictures of Moscow with colorful decorations, which doesn't concede to the hot and passionate outfit of the Latin American and African fans. Pictures from the photo project absorbed the emotions of those festive days during which even the people who used to be indifferent to started to draw interest in what was happening on the field and in the standings.
Recognition and exposure
The shots from the FIFA World Cup, which reflect the essence of the main sporting event could not have been hidden or unnoticed. The series attracted great attention and in 2019, an exhibition of the photographs was held in Moscow in the art club of the cultural center of the Embassy of Armenia in Russia. The visitors were inspired by bright shots and spent their time with great pleasure, enjoying soft music and exotic cocktails. You can find the photos of football fans and other works of Mikhail on the website